Discussing Market Outlook 2021, MNC Asset held a Free Webinar for Investors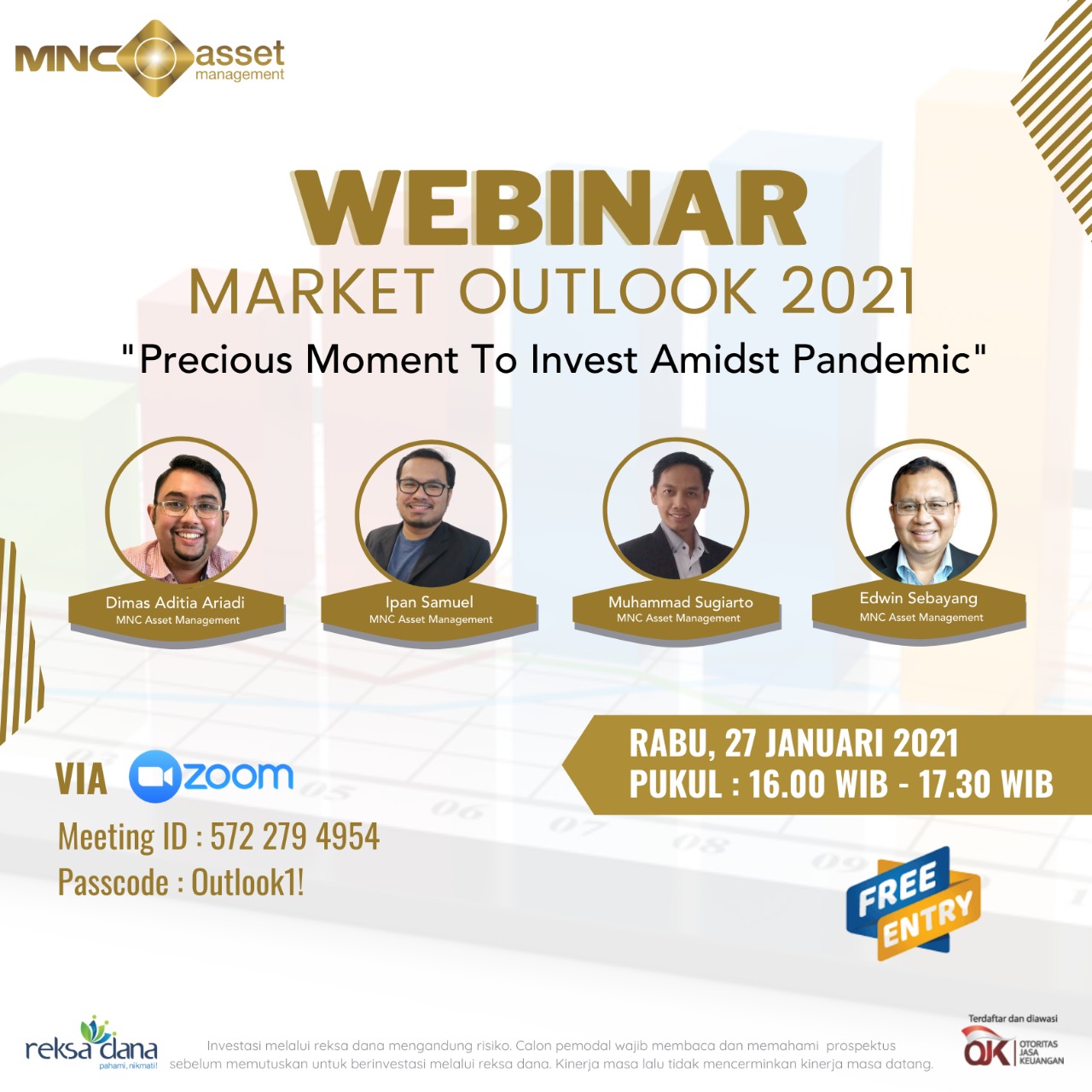 Jakarta, 22nd January 2021 - PT MNC Asset Management (MAM) will hold a webinar discussing the 2021 market outlook on Wednesday, 27 November 2021. In this market outlook discussion, the theme raised was "Precious Moment To Invest Amidst Pandemic".
In this webinar, MAM will convey comprehensively that 2021 is the year of economic and trade recovery. This was triggered by the introduction of massive vaccinations by various countries. MAM´s Head of Investment, Ipan Samuel said, "Along with increasing access to vaccines and more massive vaccination activities, of course this will encourage global economic recovery".
According to Ipan, if vaccination runs effectively the impact will be positive, but there is also a risk from this sentiment, if vaccination is constrained and the covid-19 pandemic mitigation does not go well, the economic recovery will not grow as predicted.
Sentiment on vaccines and mitigation of the covid-19 pandemic is still one of the sentiments in the global economic recovery, but there are other sentiments that will also affect this economic recovery.
"In this 2021 market outlook webinar, it will not only discuss the sentiment of vaccination against the global economy, but other sentiments will also be discussed in detail, both domestically and abroad," said Chief Marketing Office MAM, Dimas Aditia Ariadi.
Dimas further explained that this webinar is open to the general public and he invites all levels of society, from the academic community, capital market practitioners, customers and all walks of life to take part in this webinar.