MNC Asset Management Provides Education and Socialization of Mutual Funds at PT Kanopi Insan Sejahtera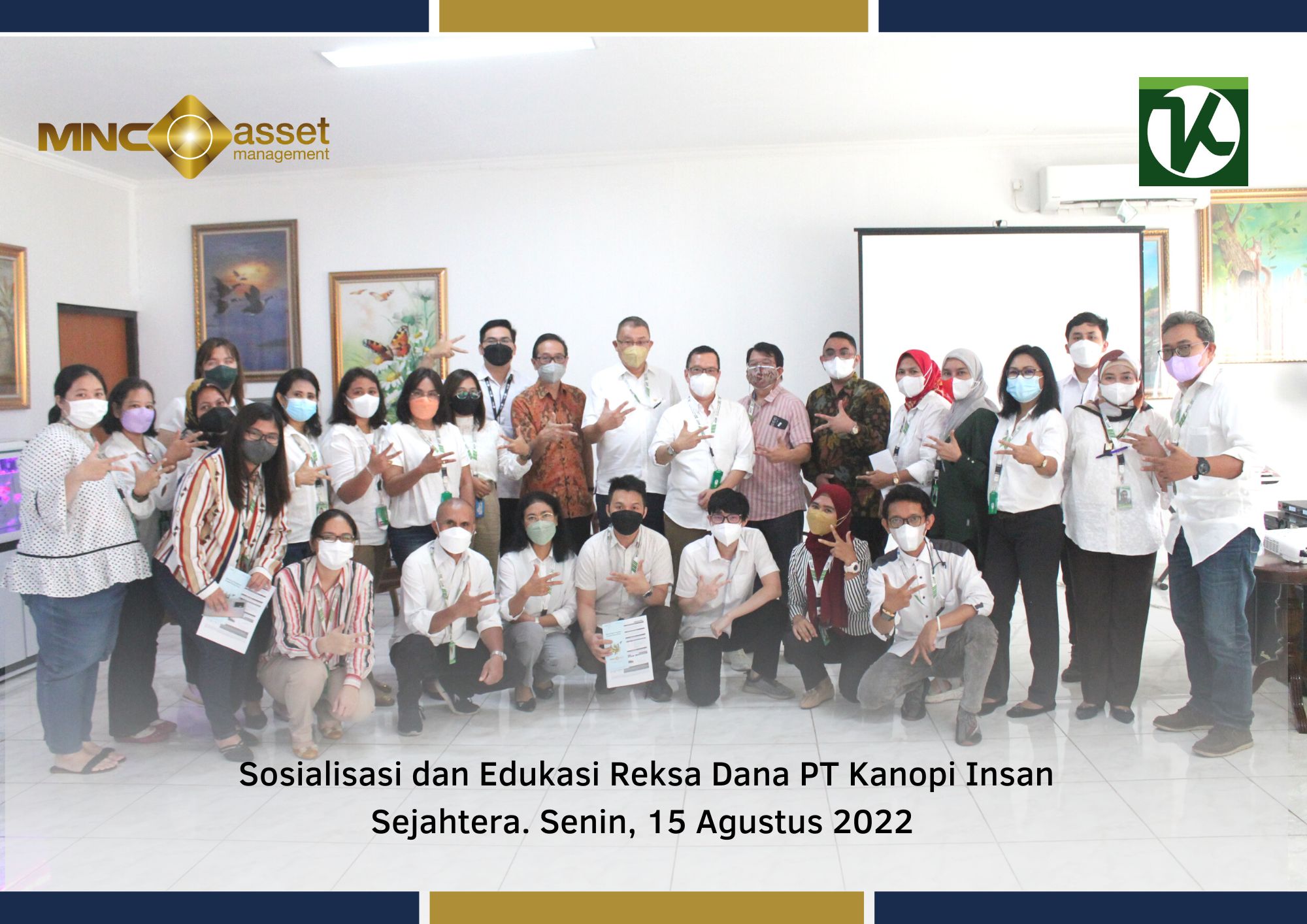 JAKARTA, August 15, 2022 - The investment world, which is slowly becoming known by the public, makes the world of capital markets an interesting thing to find out, especially for novice investors. Currently, there are so many investment instruments in Indonesia, one of which is the target of novice investors, namely mutual funds.
Several ways are mostly done by financial institutions to increase literacy about the capital market in Indonesia. One of them is PT MNC Kapital Indonesia Tbk (BCAP) through one of its business units, MNC Asset Management in collaboration with PT. Kanopi Insan Sejahtera, held an Education and Socialization event for Mutual Funds, on Monday, August 15, 2022 at the Kanopi Insan Sejahtera Hall.
Frery Kojongian as President Director of MNC Asset Management in his speech said about the importance of investment, "Today we are very happy to be able to stay in touch and share our knowledge and experience about mutual fund investment, because investment is now very important to start immediately, because investment is one of the most important things to do. one of our efforts to prepare for retirement later, and of course for novice investors, mutual funds will be very suitable to run," said Frery.
In line with this, Gregorius Andrew Haswin as Executive Commissioner of PT Kanopi Insan Sejahtera said, "We are also happy to hear about mutual fund investments directly from investment managers, so that what we receive today can become new knowledge about the importance of investing, especially mutual funds."
The event was also attended by the President Director of PT. Kanopi Insan Sejahtera Kikin Is Sugiarno, in his speech said, "Kanopi Insan Sejahtera which has existed since 2002 in the Home Care & Nursing Home business, now has tens of thousands of employees & partners throughout Indonesia, especially the Jabodetabek area, therefore we are happy to get this mutual fund education program, so that the employees who attended today got a lot of enlightenment about the importance and ease of investing in mutual funds," said Kikin.
For example, for novice investors, money market mutual funds are a suitable mutual fund product. Meanwhile, customers who want to buy MNC Dana Lancar products with an indication of Return of 4% p.a (NAV as of 12 August 2022) and MNC Dana Syariah Barokah with an indication of a yield of 3.72% p.a (NAV as of 12 August 2022) can subscribe through the website www. motionfunds.id.