MNC Asset Management Introduces MNC DUIT to College Students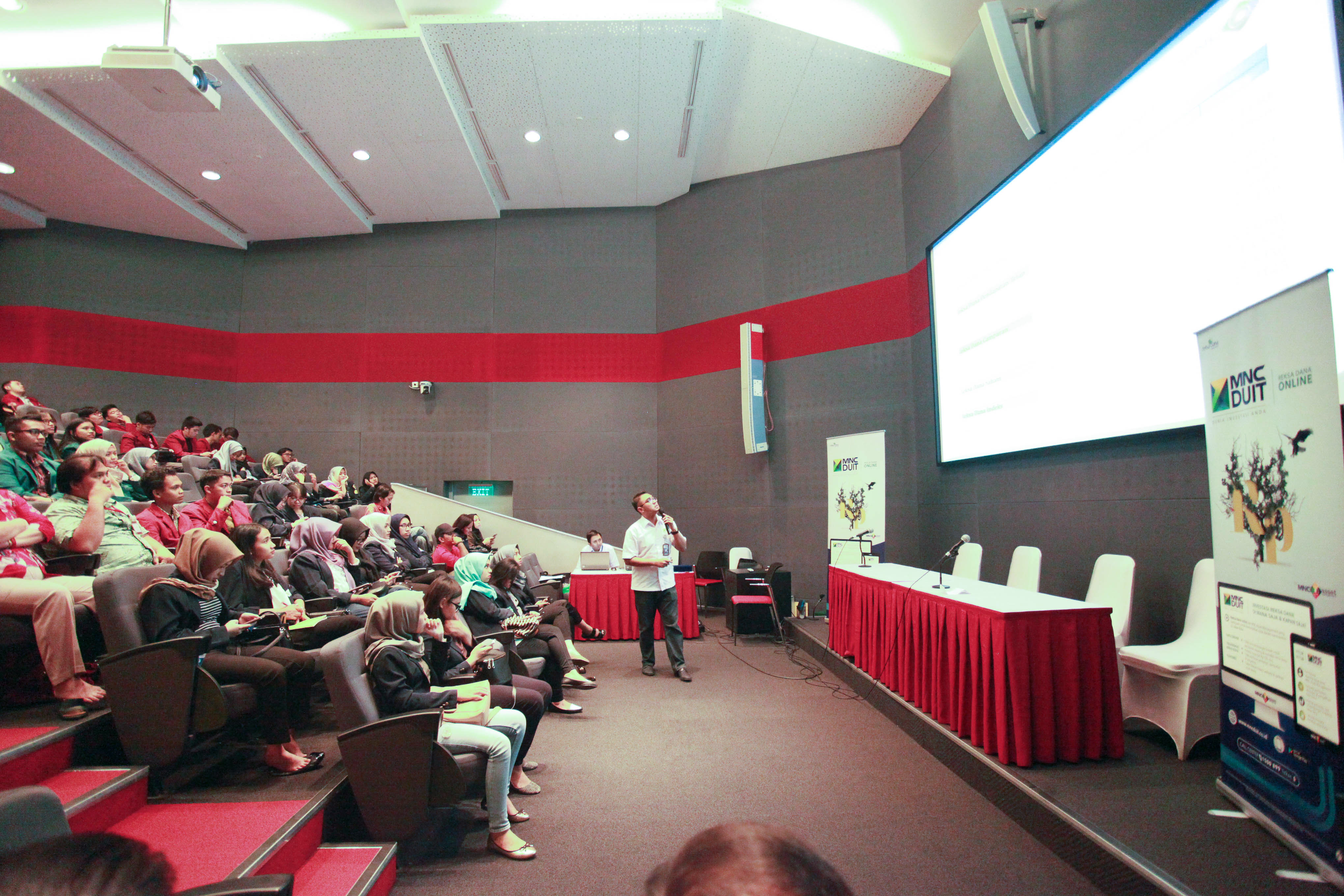 Jakarta, May 19, 2017 – MNC Asset Management, an investment manager subsidiary of MNC Group, introduced the online mutual funds platform MNC DUIT that can be downloaded on Android devices from the Google Play store or accessed through the website www.mncduit.co.id to hundreds of college students from various universities in a Mutual Funds Socialization and Education event at Gedung BEI, Jakarta.
MNCAM President Director, Frery Kojongian stated that through MNC DUIT, his side has confirmed their commitment to providing the best investment service to college students and the public as a whole.
"MNC DUIT is a solution to the public's need and college students to invest in MNC Asset Management's mutual funds, because everything is online and can be accessed anywhere, any time, and hopefully, this information will be shared to faimilies and friends so that the Indonesian public will be aware of investing early," said Frery.
Through this mutual funds socialization and education event that will be routinely held at various universities in Indonesia, MNC Asset Management is not only optimistic of introducing MNC DUIT, but also developing a culture of investment to the general public, including college students.