MNC Asset Management Now Available in Pekanbaru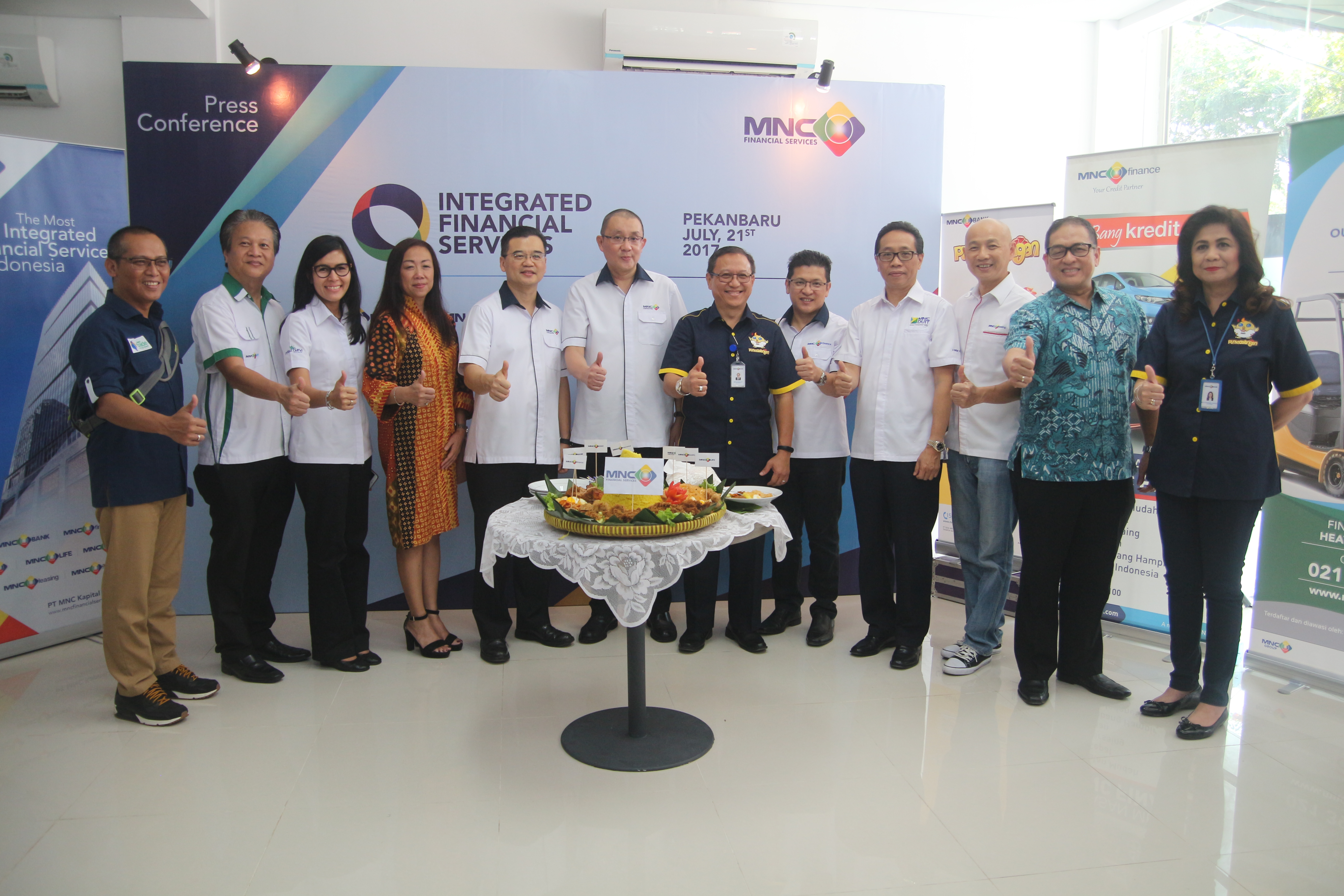 Pekanbaru, 21 July 2017 – MNC Asset Management (MNCAM) again shows its commitment to sustainably synergize its MNC Financial Business units, through the Launching of 2nd Integrated Financial Service in MNC Financial Service Building at Jl. Arifin Ahmad No. 10, Pekanbaru, Riau on Friday evening.
The launching of Integrated Financial Services in Pekanbaru is part of the synergy series that will be conducted in other cities in Indonesia this year. It will be held in Denpasar-Bali and Medan where seven MNC Financial business units (MNC Bank, MNC Finance, MNC Sekuritas, MNC Life, MNC Insurance, MNC Leasing, and MNC Asset Management) operate and provide integrated service for the clients in one building. CEO of MNC Financial Service Andrew Haswin, along with CEO of MNCAM Frery Kojongian, Director for Sales & Marketing Febriyani Sjofjan Yahya and board of directors of MNC Financial Services and other six business units inaugurated the event.
MNCAM office in Pekanbaru hopes to improve the service and address the community's needs in investing in mutual funds.