MNC Asset Management Launches ETF Fund MNC36 Likuid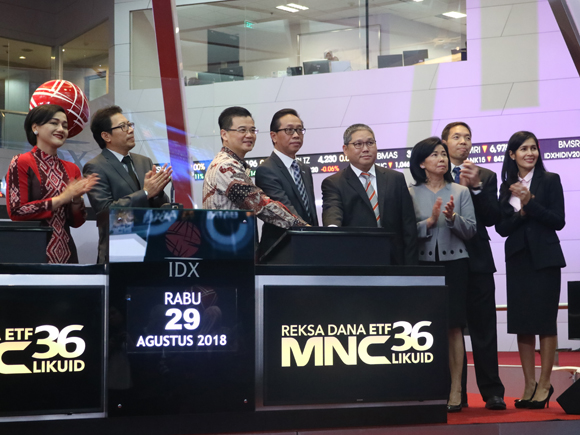 Jakarta, 29 August 2018 - Answering the amount of investor interest in index mutual funds, MNC Asset Management officially launched its newest product, the MNC36 ETF Mutual Fund at the Indonesia Stock Exchange Main Hall, Jakarta.
President Director of MNC Asset Management, Frery Kojongian revealed that this ETF Fund MNC36 Likuid is intended for investors who want to prioritize flexibility in trading on the market quickly with transparent numbers so that they have larger opportunity to get more optimal gains compared to conventional mutual funds.
"This is a precious moment for us, with this product we hope to be a solution for all levels of Indonesian society who want to invest in the capital market, because this ETF is open to anyone, and of course we are optimistic because of the market share in Indonesia still very large, "said Frery.
ETF Fund MNC36 Likuid is a mutual fund that can be purchased by investors in the primary or secondary market in real-time or can be transacted on as in a stock with reference to the MNC36 index.