MNC Asset Management Launches Online Mutual Funds Platform MNC DUIT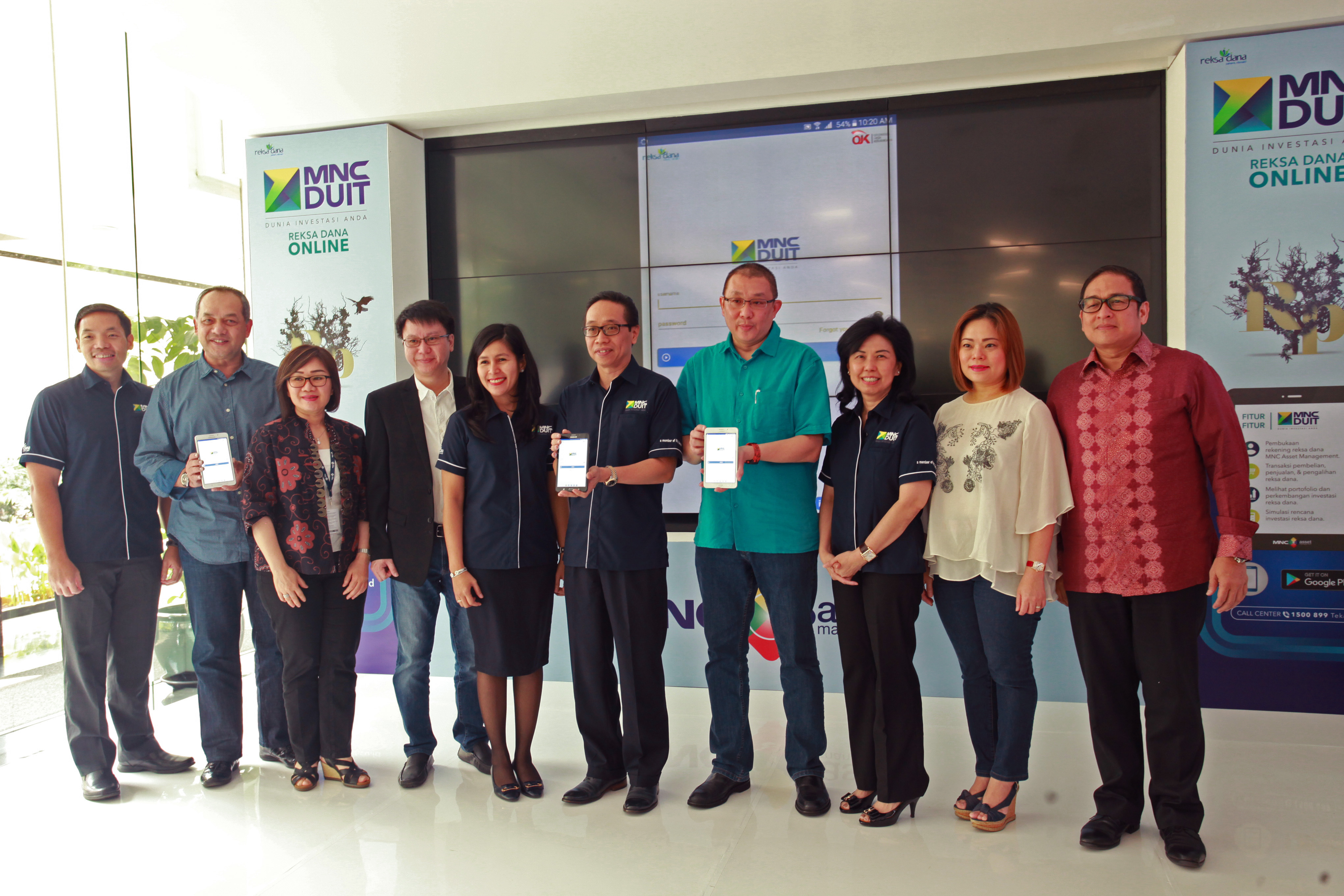 Jakarta, May 19, 2017 – MNC Asset Management (MNCAM) has officially launched MNC DUIT, an online mutual funds platform, at MNC Financial Center, Jakarta. MNCAM President director, Frery Kojongian said that MNC DUIT was created as a solution to fulfill public need to invest in a digital era, as through ease of use and a variety of security features, the public will be more enthusiastic to invest.
"MNC DUIT is an online mutual funds platform that we provide to the public, safe and easy to access wherever, whenever, so there won't be anymore challenges to the public to invest in MNC Asset Management's mutual funds because every detail, stage to start investing is present there," explained Frery.

Frery also explained that new investors can access MNC DUIT through the website www.mncduit.co.id and open an account, pick the right investment product, and even check their investment portfolios. As for existing investors who already have an account, they'll be able to obtain ease in transaction as well as check their investment portfolios through MNC DUIT which can also be downloaded on Android devices through the Google Play Store.