MNC Asset Management Wins Best Islamic Mutual Fund Award 2018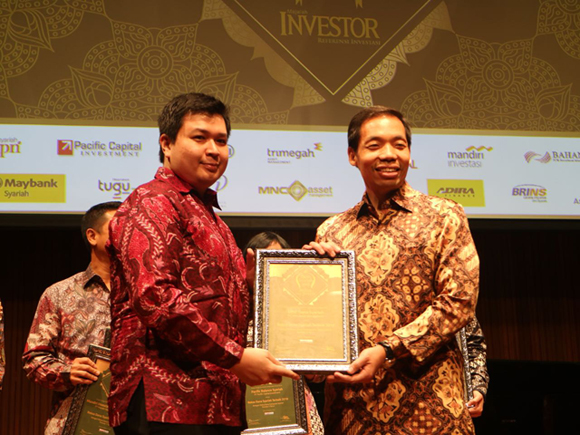 Jakarta, 23 August 2018 - MNC Asset Management awarded by Investor Magazine for the 2018 Best Sharia Mutual Fund category, at Soehana Hall, Energy Building Jakarta.
As an investment management company that focuses on conventional and sharia Mutual Fund products, MNC Asset Management received appreciation for its best performance in managing MNC Dana Syariah products as the Best Mutual Funds for the Three-Year Periodical Sharia Fixed Income Mutual Funds Category.
Investment Director of MNC Asset Management, Suwito Haryatno believes that through the awards his team can improve the performance in providing the best investment services, especially for Sharia products.
"I think this is a good appreciation and we are very grateful for this achievement. In the future we will focus and commit to developing sharia products to see the large market share in Indonesia, as well as the public interest in investing through Islamic investment products," explained Suwito.
For the record, in the past 7 years, MNC Asset Management has won 18 awards from various financial institutions or the media.