Instagram Live MNC Securities x MNC Asset Management :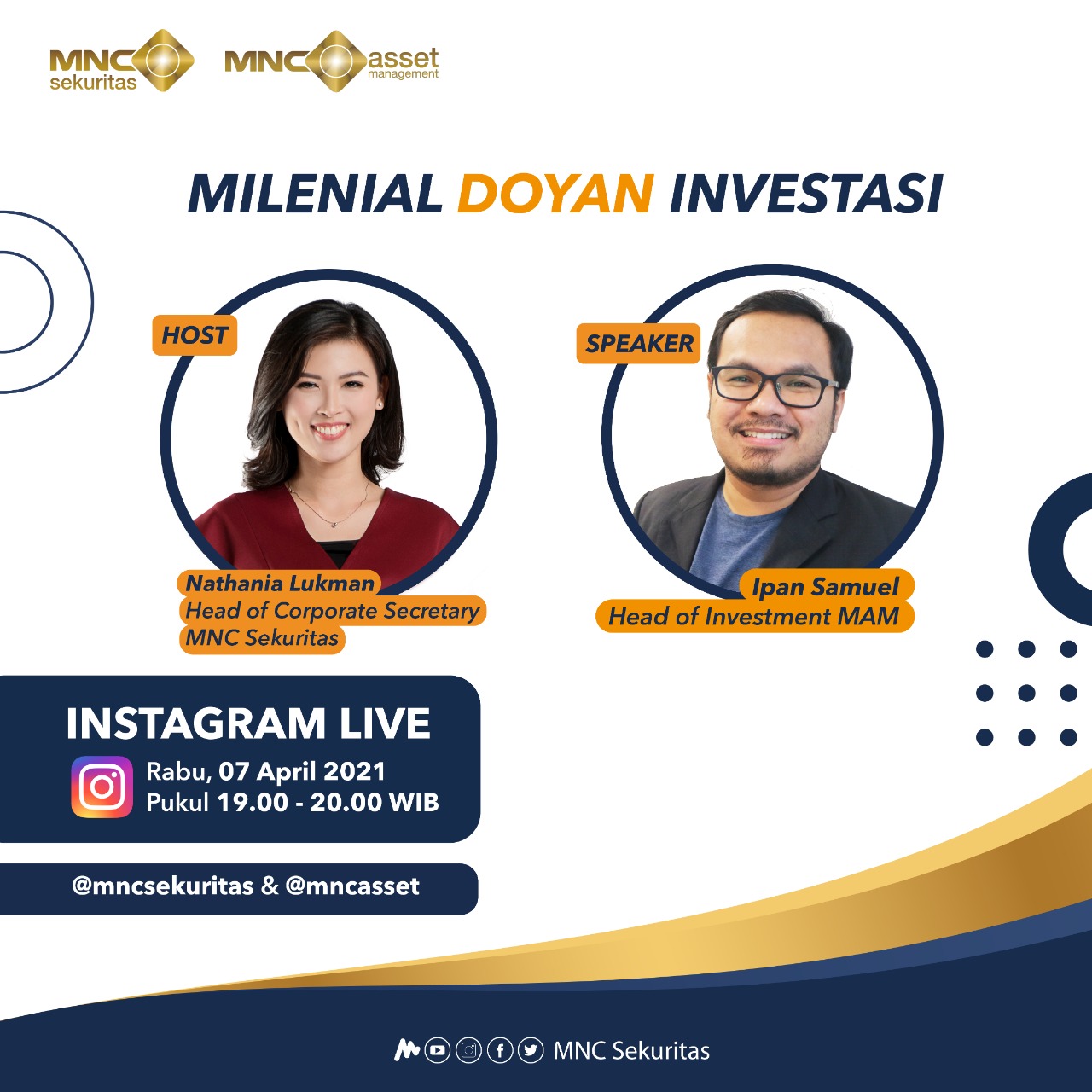 Jakarta, 7th April 2021 - Indonesian capital market is currently dominated by millennials. Based on data from the Indonesia Stock Exchange, the number of investors in the Indonesian capital market reached 4.5 million at the end of February 2021, up 16.35% from 2020.
Investors under the age of 30 account for 57% of all investors in the capital market, followed by 22% of investors in the 31-40 year age group, 11% in the 41-50 age group, and 10% in the over 50 age group.
More than 2 million investors in the country´s capital market are stock investors. The massive number of millennial investors who started investing in stocks during the pandemic shows great enthusiasm. This condition needs to be accompanied by knowledge of the benefits and risks of investing in the capital market.
to provide knowledge millennial investors to understand the ins and outs of investing in the capital market, the business units of PT MNC Kapital Indonesia Tbk (BCAP), namely MNC Sekuritas and MNC Asset Management, held an Instagram Live themed "Millennial Doyan Investasi" on Wednesday (7/4/2021).
How about investing in millennial style so that you can get passive income since you were young? Then how to choose an investment instrument for beginners? Check full review on Instagram Live tonight, Wednesday (07/04/2021) at 19.00 - 20.00 WIB with MNC Asset Management Head of Investment Ipan Samuel, guided by the Head of Corporate Secretary of MNC Sekuritas Nathania. Ask your questions about millennial investment in Instagram Live this time through the @mncsekuritas and @mncasset Instagram account