UI "Rock Your Finances" Webinar, MNC Asset Emphasizes the Importance of Early Investment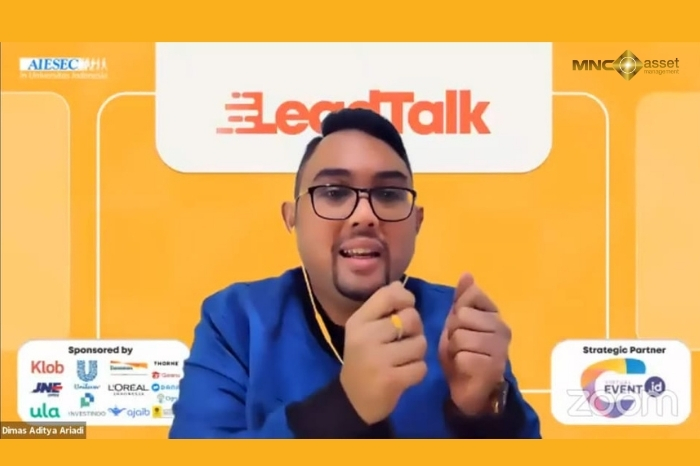 Jakarta, 12th July 2021- Invited as one of the speakers in the virtual lead talk & job fair event series UI, a subsidiary of PT MNC Kapital Indonesia Tbk (BCAP) under the auspices of the MNC Group which is engaged in the mutual fund industry, namely MNC Asset Management (MAM), providing education about financial management and investment.
In the webinar themed "rock your finances", MAM emphasized the importance of investing early on by adjusting the risk profile and financial goals.
Dimas Aditia Ariadi as the CMO of MAM who was the speaker at the webinar stated that to achieve financial goals through investment, it is best to start from developing a planning strategy that is Specific, Measurable, Achieveable, Relevant and Time Relate or SMART for short.
"To be able to achieve financial goals, after making a strategy with SMART, the next step is to adjust investment instruments to their respective risk profiles," said Dimas
According to Dimas, the strategy for adjusting these investment instruments can start from those with low risk and return to higher ones, such as mutual funds.
For example, a low risk level such as the MNC Dana Lancar money market mutual fund with an indication of a return of 5.24% p.a nett based on the fund fact sheet as of June 2021.
"In mutual fund investment there are types of mutual funds that can be adjusted to the financial goals and risk profile of the customer, so that novice investors can choose mutual funds as an investment alternative," said Dimas.
Jeremia Tiga Parulian, chairman of the event lead talk committee, agreed that mutual funds can be an investment choice for fellow students because of their various types and diversified risk levels.
"We really appreciate the financial education provided by MAM, especially regarding mutual funds. We hope that fellow students can try mutual funds as an investment option to achieve financial goals," said Jeremia. Jeremi also admitted that his party was open to re-collaborating with MAM at the next opportunity.