Hunting Money in Mutual Funds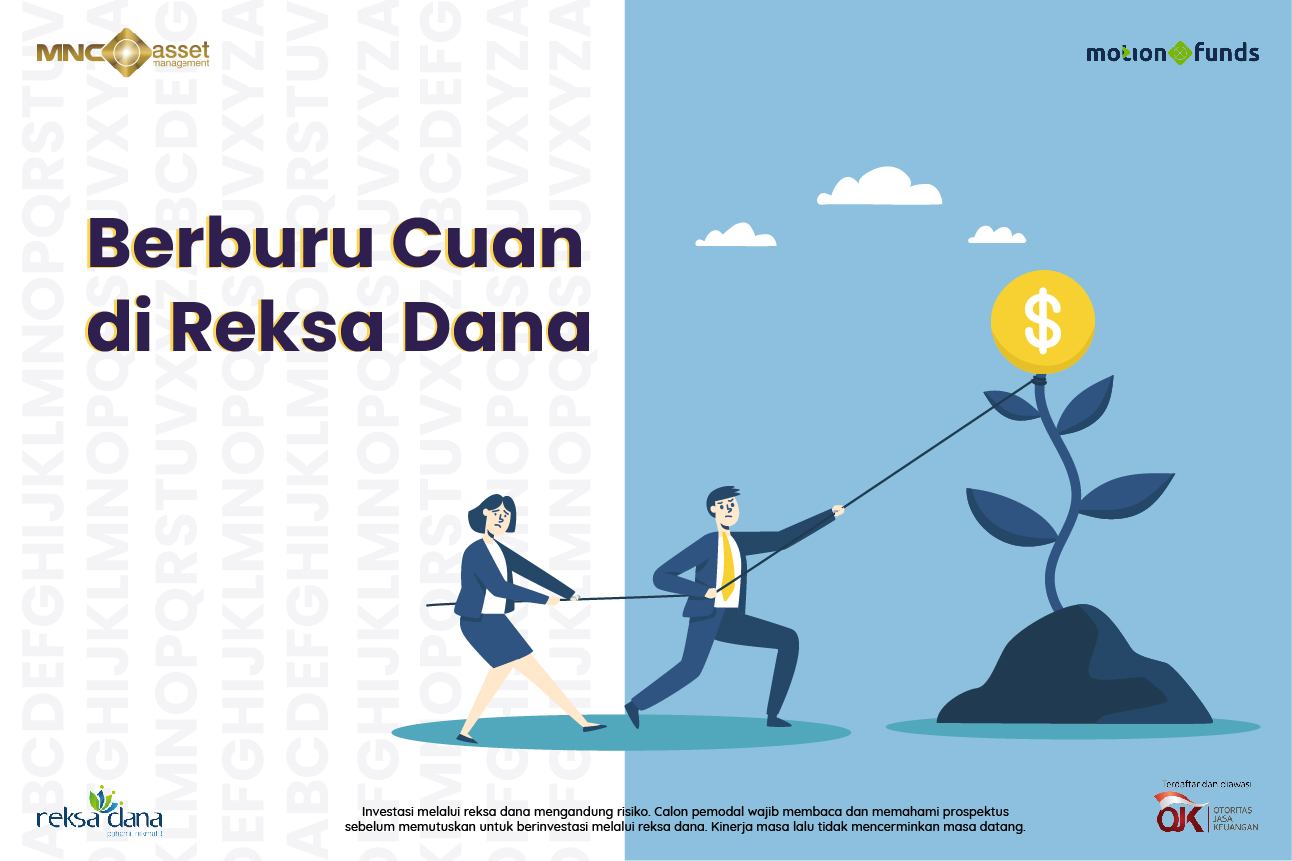 JAKARTA, August 1, 2022 – People are now increasingly aware of the importance of investing as a preparation for retirement and old age, followed by a large selection of available investment instruments such as gold, property, and mutual funds, as well as making it easier to invest in line with technology development.
One of the investment instruments that are currently in great demand by the public is mutual funds. The Financial Services Authority (OJK) noted that the managed funds or net asset value (NAV) of mutual funds until December 30, 2021 reached IDR 578.44 trillion. This managed fund increased by 0.85 percent or an increase of Rp. 5 trillion from the end of 2020 which was valued at Rp. 573.54 trillion. The increase in mutual fund managed funds was supported by the increase in the number of investors and the issuance of new products.
The December 2021 managed fund is also the highest record in the history of the national mutual fund industry, after the previous highest record was recorded in December 2020. The previous highest record was recorded in October 2019 where mutual fund managed funds sold to the public at that time reached Rp553.26 trillion.
This makes MNC Asset Management (MNC AM), which is an investment manager company with more than 20 years of experience in the Indonesian capital market, puts more emphasis on educating the public about mutual funds. MNC AM continues to develop the ease of investing in mutual funds, starting from buying mutual funds online via the website www.motionfunds.id, through various APERDs (Mutual Fund Selling Agents), as well as direct sales from the MNC AM team.
Zulfi Anfan Head of Product & Promotions at MNC AM said, "Mutual funds are very easy to do for novice investors who want to try their hand at mutual funds. Mutual funds are now starting to be loved by the public as well because investors´ money will be managed by experienced and certified investment managers. So, in my opinion, this mutual fund is suitable for beginners who want to try to hunt for money in the capital market," explained Zulfi.
Currently, the types of mutual funds that are widely subscribed by the public are the money market and fixed income types, because in terms of risk, the two types of mutual funds are low and moderate. Zulfi also said that currently fixed income mutual funds can be the right choice for people who want to buy mutual fund products, because they can be for a long period of time. For example, novice customers can buy MNC Dana Likuid with a performance of 7.48% p.a and MNC Dana Syariah with a yield of 7.48% p.a based on NAV as of July 7, 2022.
As for customers who want to buy MNC Dana Likuid and MNC Dana Syariah products, which can be purchased starting from IDR 100,000 through the MotionFunds website which can be accessed at the address www.motionfunds.id