Looking for Sharia Investments in Ramadan ? Here are the recommendations!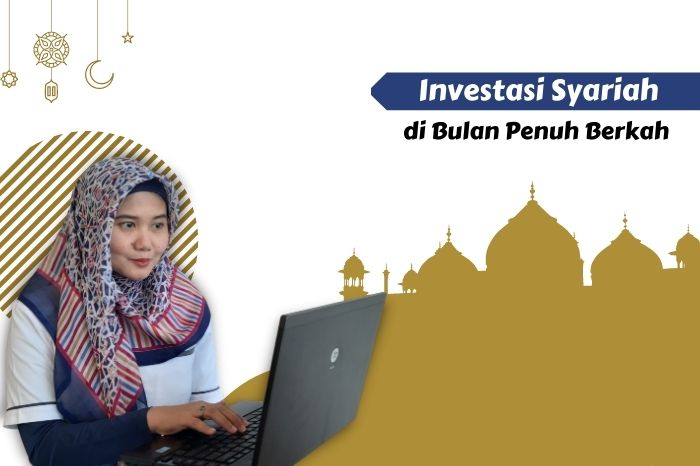 Jakarta, 19th April 2021 - The Ramadan is a holy month full of blessings, all Muslims are competing to get blessings through fasting . During the 30-day fast, Muslims only eat and drink at dawn and break. For some people, this momentum is an opportunity to save on lunch expenses that can be allocated to increase investment.
One of the right investments in Ramadan is Islamic mutual funds. Apart from not containing usury and halal, investing in Islamic mutual funds also has advantage such as risk diversification and returns that can be adjusted with the risk profile of investors and also free monthly administration fee.
Sharia mutual funds that are officially registered with the OJK will be supervised by the Sharia Supervisory Board. The teams is a representative of the National Sharia Council of the Indonesian Ulema Council (DSN-MUI) which is placed in the financial industry. Supervision is starting from the managed investment manager, the underlying portfolio purchase process and sharia securities. So, we need not hesitate to choose Islamic mutual funds as an investment instrument that meets Islamic financial principles.
The types of Islamic mutual fund products are the same as conventional mutual fund products. They are money markets, fixed income, balance fund and stocks. One of the investment management company that provides complete Islamic mutual fund products is PT MNC Asset Management (MAM), which is a subsidiary of PT MNC Kapital Indonesia.
"In Ramadan, it will very wise if we are added to our Islamic investment products through Islamic mutual funds. we can see from diversified, the rate of return is also competitive compared to Islamic bank savings or deposits." Said MAM's Chief Marketing Officer, Dimas Aditia Ariadi.
Dimas also explained that MAM has 3 Islamic mutual fund products,they are MNC Dana Syariah Barokah (Money Market), MNC Dana Syariah (Fixed Income), and MNC Dana Syariah Equity (Stocks). They are supervised by DPS.
For example, the MNC Dana Syariah Barokah yield rate as of March 2021 is 3.95% nett p.a equivalent to the ratio of Islamic bank deposits of 4.67% gross p.a with a relatively low level of risk.
Dimas also said that customers can buy all these sharia products starting from IDR 100,000 only without charge of subion, switching or redemption fee only on MNC Duit application which can be accessed on google play and website www.mncduit.co.id