Announcement of changes name of mutual funds apps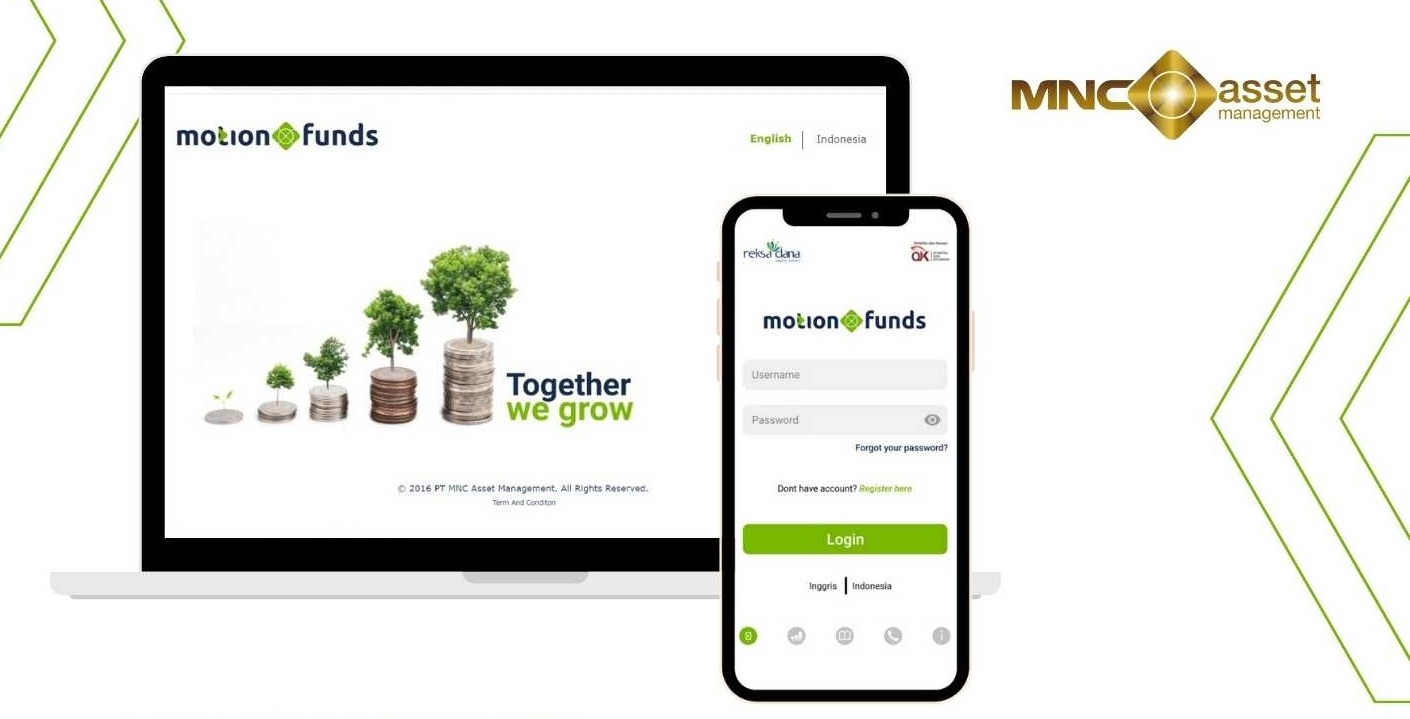 Jakarta, September 3, 2021- Inline with the improvement of the company´s business strategy under MNC Kapital Indonesia, we would like to announce the change in the name of the MNC Asset Management Online Mutual Fund digital platform to MotionFunds as follows:
Customers can access motionfunds.id website for Online Mutual Fund transactions. Especially for Android gadget users who already have the MNC Duit application, you can update the application on the Playstore start from September 3, 2021.
All MNC Asset Management digital platforms, both websites and mobile applications, can be accessed with an existing user name and password.

Thank you for trusted with MNC Asset Management for your Mutual Fund investment.
Best regards,
Customer Service MNC Asset Management