Get "cuan" at RDPU Syariah and Sukuk, Watch IG Live MNC Asset Tomorrow, Friday Afternoon!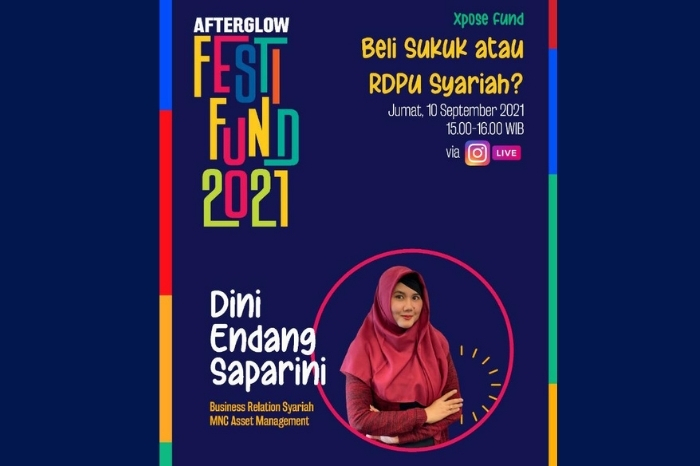 Jakarta, September 9, 2021 - One of the investment instruments with a low-medium risk level based on debt securities is bonds and sukuk. Bonds are debt securities issued by a corporation or state with a certain nominal and period of time.
Meanwhile, sukuk are securities that represent asset ownership by investors through the issuance of sharia-based debt securities. Sukuk are similar to bonds that can be issued by private companies, state-owned enterprises or the state.
Some of the novice investors are sometimes confused about whether to invest in a mutual fund containing retail bonds/sukuk or buying retail bonds/sukuk directly. In response to this, MNC Asset Management (MNC AM) as a subsidiary of PT MNC Kapital Indonesia Tbk (BCAP), collaborated with PT Indopremier Sekuritas as one of the Mutual Fund Selling Agents (APERD) to describe in detail the pluses and minuses between buying mutual funds. Islamic money market (RDPU) and buying retail sukuk directly.
MNC AM Sharia Business Relations, Dini Endang Saparini said, "Actually, investing through sharia RDPU or buying direct retail sukuk, each has its pluses and minuses."
Furthermore, Dini stated that the IG Live will discuss the ins and outs of sukuk to the underlying (basic assets) of Sharia RDPU, most of which are sukuk.
Not to forget, the selection strategy for Sharia RDPU and retail sukuk will be reviewed in depth. Want to know more about all about sukuk and Sharia RDPU and how to maximize funds between the two?
Don´t miss the discussion on Instagram Live @mncasset and @indopremier on Friday, September 10, 2021, 15.00 – 16.00 WIB. Don´t miss it !