Do You Want Free Mutual Funds? Visit MNC Asset Management Virtual Booth at Sharia Investment Week 2021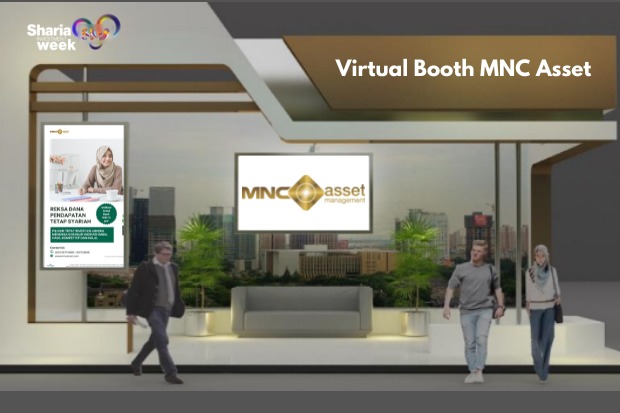 JAKARTA, 11 November 2021 - Into accelerate education and financial inclusion of the Islamic capital market, the Financial Services Authority (OJK) is collaborating with the Indonesian Stock Exchange (IDX), PT Kliring Penjaminan Efek Indonesia (KPEI) and PT Kustodian Sentral Efek Indonesia (KSEI). ) held a virtual Sharia Investment Week 2021 expo which will be held on 11-13 November 2021.
As one of the investment managers that has superior sharia mutual fund products, MNC Asset Management (MNC AM), which is a subsidiary of PT MNC Kapital Indonesia Tbk (BCAP) under the auspices of the MNC Group, participated in enlivening the event by opening a virtual booth. contained in the APRDI cluster (Association of Indonesian Mutual Fund Actors).
In MNC AM´s virtual booth there was various information about MNC AM´s flagship sharia mutual funds such as MNC Dana Syariah Barokah, MNC Dana Syariah, MNC Dana Syariah Ekuitas as well as a free promo of mutual fund balances worth Rp. 200,000 for lucky MNC Asset virtual booth visitors who will drawn on the third day of the expo. In addition, at the MNC AM virtual booth there is also a live chat feature via Whatsapp that can be directly connected to the marketing team so that visitors can ask directly to the officers.
As for MNC AM´s flagship sharia product, one of them is MNC Dana Syariah with an indication of a yield of 6.82% pa (based on the fund fact sheet as of October 2021) and is included in the Top 2 Evaluators of Bareksa as of October 29, 2021. Come visit the MNC AM virtual booth, and get a chance to win a free sharia fixed income mutual fund balance, get IDR 200,000 each for five lucky people during Sharia Investment Week (SIW) 2021!