Held Webinar Series 4 with OJK, MNC Asset: This is Our Synergy with Regulators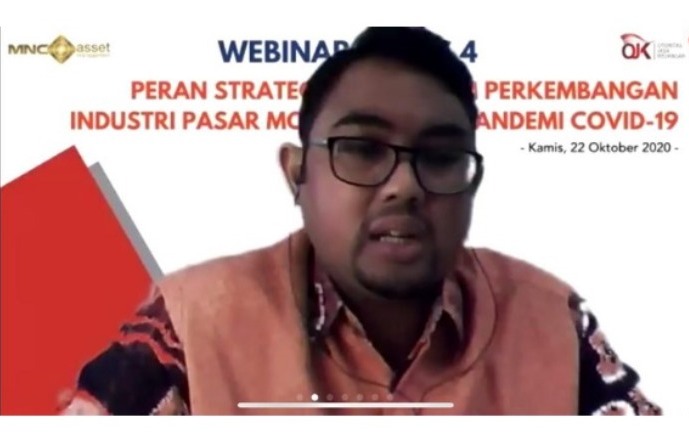 Jakarta, 23 October 2020 - In the Month of Financial Inclusion, MNC Asset Management is success held a webinar series 4 with the theme "The Strategic Role of the Financial Services Authority in the Development of the Capital Market Industry." The webinar was held with the Financial Services Authority (OJK).
"To enliven the Financial Inclusion Month (BIK) which is initiated by the OJK every October. We, through a series of webinars, have consistently provided literacy to the general public regarding the development of the capital market, "said MNC Asset CMO, Dimas Aditia.
Dimas said, in this webinar series 4, MNC Asset is collaborating with OJK to further increase public confidence in the capital industry and literacy regarding fake investment that has been rife recently. "In addition, it also provides an overview of the synergy between capital market industry players and regulators," he said.
Meanwhile, Deputy Director of LJK 4 OJK Regional East Java, Moh Eka Gonda Sukmana, appreciated MNC Asset for holding this webinar series 4 with OJK.
"We hope that with this webinar the public will be more educated about financial literacy and will always be aware of false investments through 2L, namely Legal & Logical," said Eka. invites the Indonesian Mutual Funds & Industry Association (APRDI). In the Webinar series 5, MNC Asset will discuss the challenges of the capital market industry amidst an economic recession and market outlook until the end of 2020.