Held Webinar Series 5, MNC Asset Collaborates with the Indonesian Mutual Funds and Investment practitioner Association (APRDI)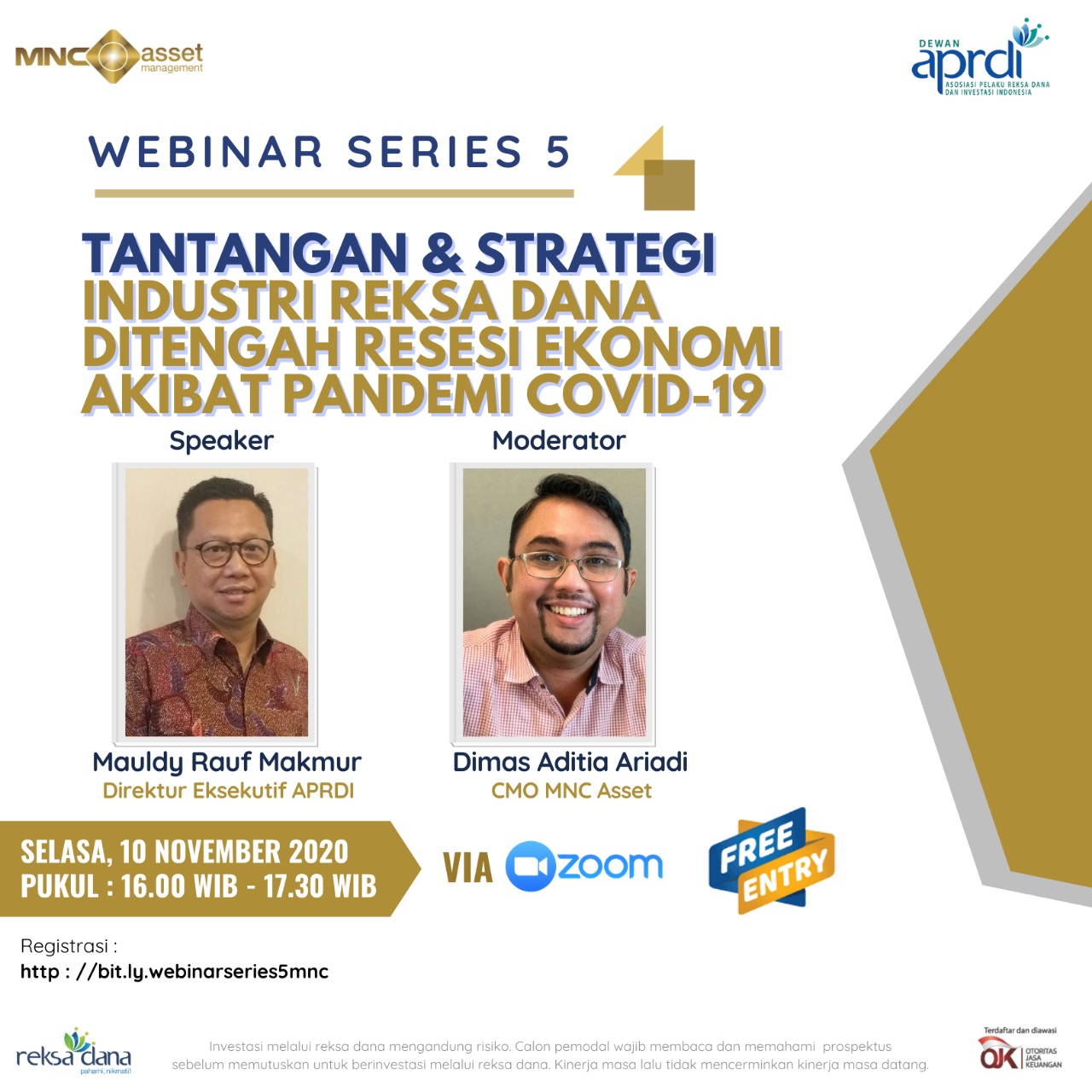 Jakarta, 6th November 2020 - MNC Asset Management will held 5th webinar series together with the Indonesian Mutual Funds and Investment Industry Association (APRDI) on November 10, 2020. After previous success held a webinar with OJK regulators on webinar series 4th, this time MNC Asset Management has teamed up with APRDI as the main speaker.
"This webinar series 5 is the first collaboration with APRDI as an association that accommodates mutual fund industry practitioners, we invite APRDI with the aim that the public can find out about APRDI´s role in facing the challenges and development of the mutual funds industry in the midst of the current economic recession," said CMO. MNC Asset, Dimas Aditia.
According to Dimas, held a webinar with this association is expected to increase public confidence in investing in mutual fund products. In addition, MNC Asset Management as a member of APRDI always plays an active role in providing literacy to the community which is certainly in line with APRDI´s mission.
Mauldy Rauf Makmur, Executive Director of APRDI who was a speaker in this webinar added, "APRDI welcomes the invitation to this webinar, and I think this is the right place to convey to the public that APRDI, has a role to continue to develop the capital market industry, especially in this pandemic and economic recession "
This webinar series 5 is open to the general public, but due to limited quota, participants can access the following link http // bit.ly / webinarseries5mnc for registration before the event.